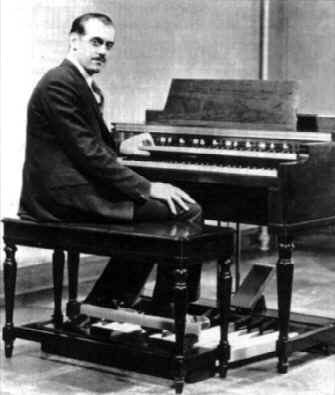 Laurens Hammond seated at his New Invention in 1935
The reason I wrote this book is that as I got to know Larry, I got more and more entranced with the stories he can tell about his life. These out to be written down, I felt, and, finally - if no one else is going to write them down, I am.

Larry was anything but enthusiastic about this: he didn't think his life was of enough general interest, and as I would be most unlikely to find a publisher, I'd be wasting my time. And he certainly wanted to have no part in subsidizing publication, as he shuns the thought of publicly "tooting his own horn". But I couldn't help feeling that there must be many others who would find these stories fascinating, and I preserved.